A Cappella Harmony Virtual Youth Festival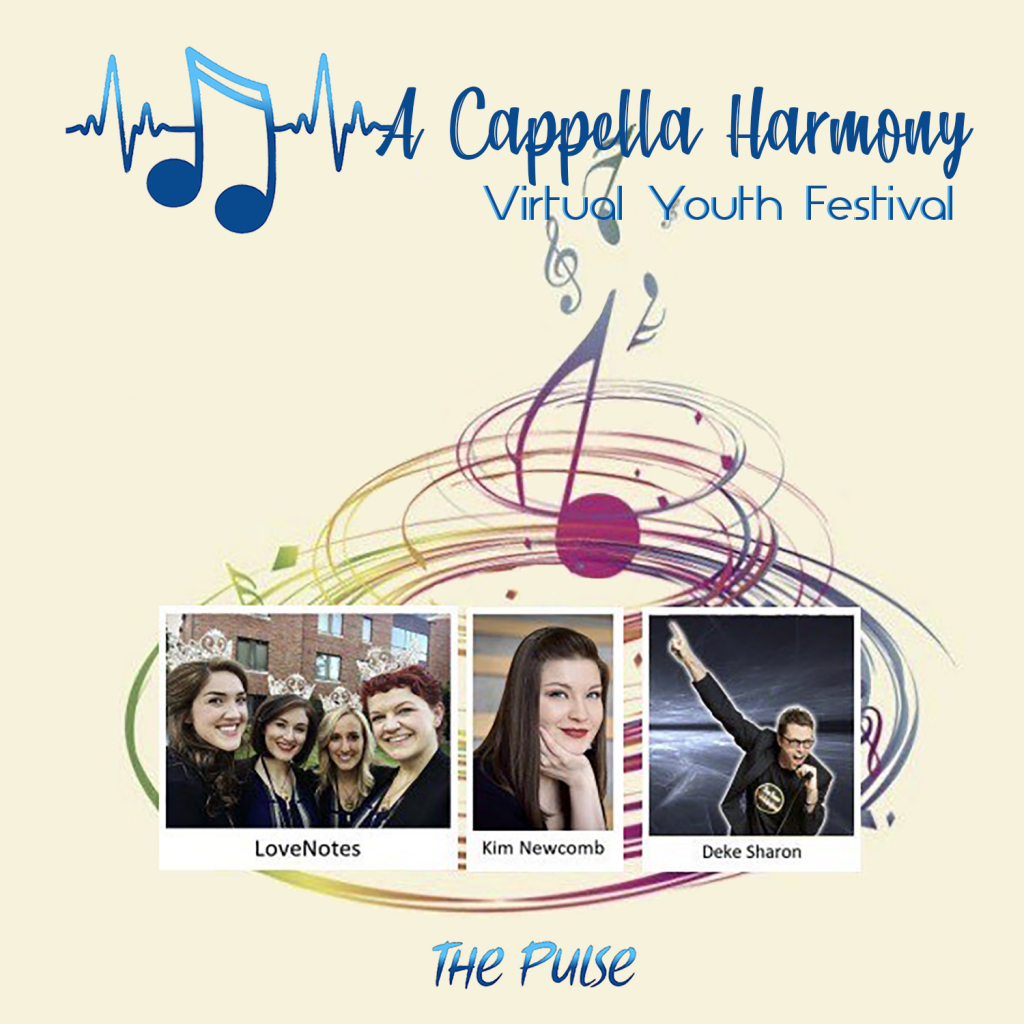 Rachael sits down with Andi Giles of California, who took it upon herself to create A Cappella Harmony, a virtual youth festival that is taking place February 20 & 27th, 2021 from 4-7pm PST and is for treble singers ages 25 & under. This new-to-the-scene festival is a 2 weekend workshop series and virtual choir experience, and features LoveNotes, Kim Newcomb, Deke Sharon. Learn more about the work that went into setting up this festival, the impetus for creating it, and much more!
Hear special guests LoveNotes Quartet; Hot Pursuit, two of whom will be leading vocal warm ups on February 20th; Kim Newcomb in The Ladies and Half and Half; and the godfather of a cappella, Deke Sharon!